In honor of Women's Awareness Month, Clean Energy Trust is taking this opportunity to recognize outstanding leaders who break gender barriers and inspire our passion for science, technology and innovation.
Women have faced an uphill battle in the movement to gain equal standing in the workforce, and STEM industries have been notoriously difficult to break into. From an early age there are wide gaps across genders in STEM education, and although science and tech jobs are growing quickly the number of women in those roles isn't keeping pace. Despite this adversity, there are women who have broken through and taken their place at the top.
The women of Clean Energy Trust have been personally inspired by and are grateful for the women featured in this article. Let us introduce you to the ladies who are expertly running the dynamic and rapidly changing world of science and technology.
Dr. Ellen Williams
The tide is slowly turning for female leadership in Washington. Newly appointed Director of the Department of Energy's Advanced Research Projects Agency – Energy, Dr. Williams has lead a brilliant career as a scientist and educator; She is a PhD in Chemistry, a Distinguished Professor of Physics, founder of University of Maryland Materials Research Science and Engineering Center, and is on leave as Chief Scientist for BP. Her expertise will undoubtedly prove beneficial to ARPA-E's mission to expand and support new technology research.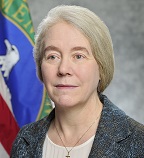 Elizabeth Holmes
Listed in Forbes as the youngest self-made female billionaire, Elizabeth Holmes dropped out of Stanford at 19 to found Theranos, now a $9B health technology company. At 31, she has 84 patents in her name and is listed as co-inventor on over one hundred patent applications. She is shattering expectations and setting the bar as high as is goes for women in science. We salute you, Ms. Holmes.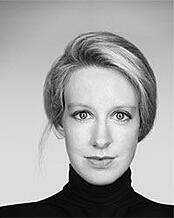 Hunter Lovins
Hunter Lovins is on a mission. As President of Natural Capitalism Solutions, Chief Insurgent of the Madrone Project and Co-founder of Rocky Mountain Institute, she has dedicated her life to promoting sustainable development. Lovins has been named "Millennium Hero for the Planet" and "Green Business Icon". Her exceptional reach has resulted in the implementation of practical sustainability policies on a global level, and she doesn't seem to be slowing down any time soon.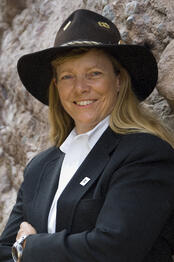 Anne Pramaggiore
ComEd is the largest electric power provider in Illinois, and Anne Pramaggiore is powering ComEd. She is the first woman to be named President and CEO in the history of the utility company. Prior to taking the reins at ComEd, Pramaggiore served as lead lawyer and head of Regulatory Policy, and then worked her way up to COO. Her tenure with ComEd has been marked by efforts to actively and openly engage with customers, and her tenacity has paid off; she is regarded as an effective leader the utility industry nationwide. Anne's support has also directly impacted women-lead cleantech companies in the Midwest. In an effort to promote gender equality in Energy and STEM fields, she has championed the ComEd $20k Female Founder Prize at the Clean Energy Challenge, now in its fourth year.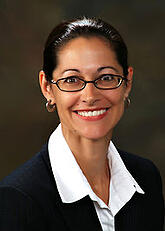 We would also be remiss without acknowledging the women of previous generations whose discoveries and activism have made profound impacts on our world. They defied the standards of their time and built the foundation for today's women in science and technology. We pay homage to three notable women who were pioneers in their field:
Marie Curie
Marie Curie was the first woman to win a Nobel Prize, and the first and only person to win twice. She holds a Nobel Prize in Physics and a Nobel Prize in Chemistry, and was the first female professor at the University of Paris. Her research on radiation and the discovery and isolation of radium were truly groundbreaking.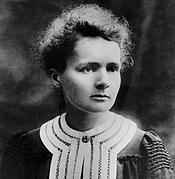 Rachel Carson
A marine biologist and conservationist, Rachel Carson wrote Silent Spring in 1962 and catalyzed a global environmental movement. Despite attempts to discredit the validity of her research on the dangers of pesticide use, her perseverance paid off and mobilized the public to call for restrictions of DDT. Carson's work directly influenced the creation of the Environmental Defense Fund and Environmental Protection Agency.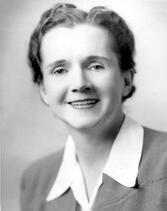 Red Burns
Red Burns was a Professor and co-founder of the Interactive Telecommunications Program in the Tisch School of the Arts at New York University. Her visionary leadership and creative depth were instrumental in developing digital media. Burns advocated for for innovation and collaboration, and was one of the most significant players in the age of new media.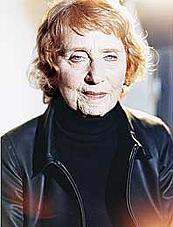 This week at Clean Energy Trust we celebrate the female-lead companies in our 2015 Clean Energy Challenge finalist class, and we recognize the incredible leaders who pave the way future generations of women and girls. While this list highlights some of the women who have inspired us, we admire and support all who are working to toward an equal and prosperous future for women around the world. Image the strides in creativity and innovation that would take place if we unlocked the vast pool of potential that women have to offer.
Connect with us on twitter @CleanEnergyTrst and join the conversation using #PoweredByWomen! We'll be talking about inspirational women all week!
Don't forget, early bird ticket sales for the 2015 Clean Energy Challenge are only available for one more day! Get them by March 18th and secure your spot at the Midwest's premier clean tech startup challenge!